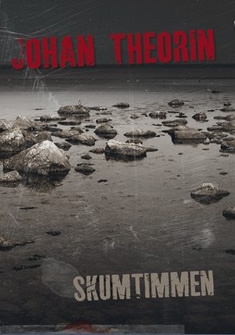 Skumtimmen
Echoes From The Dead
The Öland Series #1
Early 1970s. On the island of Öland, six-year-old Jens walks out of his backyard and into the fog, vanishing forever. Twenty years later, the boy's mother, Julia, is still struggling to come to terms with her loss when her father calls with some surprising news. He tells her of a package he's received in the mail, and its chilling contents: a worn and mended sandal, just like the one Jens wore the day he went missing.
Although reluctant to return to her childhood home and the harrowing memories it evokes, Julia agrees to go back to investigate her son's disappearance once more. With the help of her father, a new lead pointing to the dark past of the island appears. But the connection between Nils Kant, the man who terrorized the island years ago, and Jens' disappearance is far from clear: Nils died long before Jens went missing. So who is the stranger seen wandering across the heaths as dusk falls? To solve the mystery of who crossed Jens' path in the fog, Julia will have to unearth the small community's long kept secrets.
Echoes from the Dead is the first installment in the Öland Quartet.
"Evocative and haunting, with a subtle sense of menace that grows with each page."
-Simon Beckett, author of The Chemistry of Death
Awards
The CWA Dagger Debut Award

UK
2009

The Swedish Academy of Crime Writers' Award

(Best Debut) Sweden
2007
Close award list
Reviews
"An impressive debut novel…Theorin's excellence in conveying bleak atmosphere is matched by his insight into sensitive family relationships"

"Fantastic…Theorin's prose is wonderfully descriptive"

"There is warmth in Theorin's narrative and the gradual piecing together of the story leads to an unexpected denouement"

"Sheer storytelling grip such as this is relatively rare. A particular strength is the evocation of locale and atmosphere here; it is masterfully done"

"Elegant plot – gripping atmosphere"

"A beautiful Swedish debut"

"A poetical crime novel with a fantastical atmosphere. Theorin breaks the ice of the Swedish thriller genre by deeply shaking its taboos"

"Echoes from the Dead is an impressive debut novel, and [Johan Theorin is] without a doubt the best new Swedish crime author I've read since Stieg Larsson's first novel came out three years ago"

"A suspenseful story in which Johan Theorin combines lyricism with a fantastical atmosphere, distinguishing himself from the realism of his writing colleagues"
Author

Johan Theorin

Published

2007

Genre

Pages

396

Reading material

Swedish edition

English edition

Rights sold

Brazil, Record

Bulgaria, Colibri

China, Booky (Simplified Chinese)

Czech Republic, Moba

Denmark, Modtryk

Estonia, Ajakirjade Kirjastus

Finland, Tammi

France, Albin Michel

Germany, Piper

Greece, Metaixmio

Hungary, Animus

Iceland, Uppheimar

Israel, Kinneret-zmora

Italy, Mondadori

Japan, Hayakawa

Korea, Munhakdongne

Lithuania, Alma Litera

Netherlands, De Geus

North Macedonia, Antolog

Norway, Gyldendal

Poland, Czarne

Portugal, Porto

Slovakia, Marencin

Spain, Mondadori (World Spanish)

Sweden, Wahlström & Widstrand

Taiwan, Spring (Complex Chinese)

Thailand, Sanskrit Book

UK, Transworld

US, Bantam

Film rights sold

Sweden, Yellow Bird