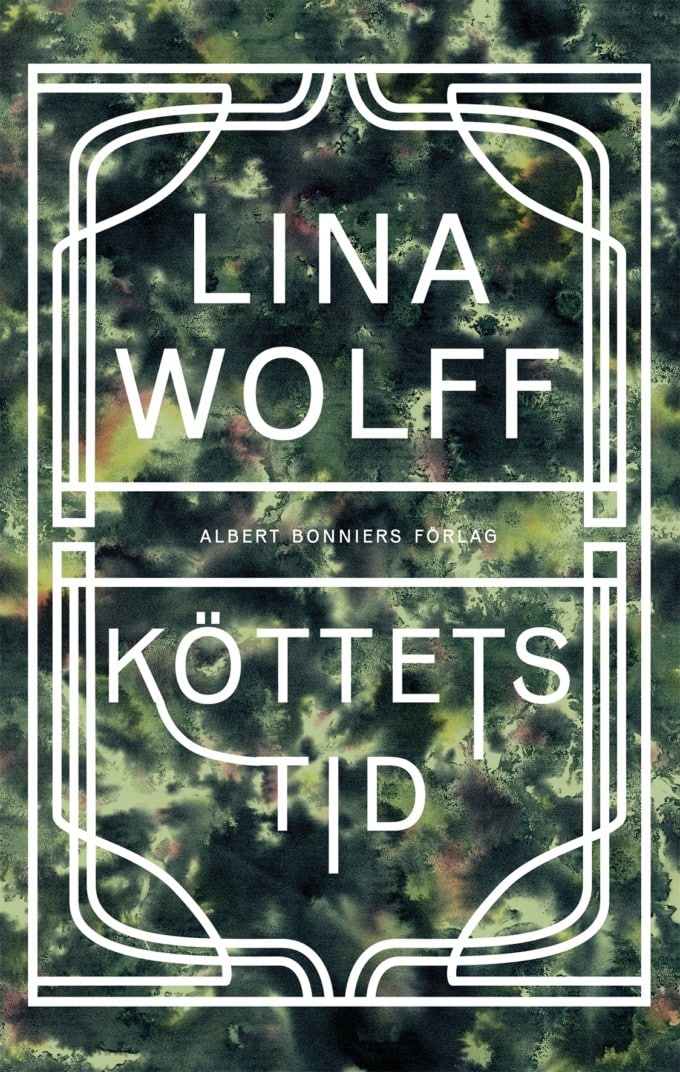 A Swedish writer travels to Madrid in search for inspiration. She finds it in a stranger, a man in a bar with an unusual tale to tell. Promising him a place to sleep and hide out, she gets him to share his story. What follows is a yarn of fantastical proportions and even wilder elements: a shadowy internet show with its own morality clause, a threat to the storyteller's life, a diabolical nun, and the story of a girl missing her left thumb.
Their encounter is a precursor to a meeting between the writer and the infernal miracle worker, Lucia – a meeting that ultimately forces the writer to make a fateful decision about her own inner essence.
Lina Wolff's Carnality is a novel about the universal need for spirituality and truth – not to mention, a good story – set in the decidedly more profane underbelly of society.
"Lina Wolff is a literary monster, she has a hundred eyes and senses things that the rest of us can't see. That's how she has been able to write this story that retells the twisted, horrible, funny, sometimes beautiful mysteries contained in the apparent sack of meat that we are."
—Yuri Herrera, author of Signs Preceding the End of the World
Awards
Shortlisted for the Eyvind Johnson literature prize

Sweden
2020

Aftonbladet Literature Prize

Sweden
2019

Shortlisted for Swedish Radio's Literature Prize

Sweden
2019
Close award list
Reviews
"Lina Wolff and translator Frank Perry cast a transfixing spell over readers…It's a wild ride you won't want to end."

"Premise established, we are safely buckled in for the ride, which rumbles along a scenic track for roughly five minutes before a crazed carnival operator assumes the controls and we take off at warp speed through loops, inversions and spins. /…/ When an author succeeds, as Wolff does, it replicates the optimal sensation of intoxication: Suddenly anything can happen! And you want it that way! /…/ Like the novel in which [Bennedith] appears, her experiences have predictable beginnings, mind-bending middles and astonishing ends. /…/ It's impossible to read Carnality without fantasizing about the twists your own life might take if you adopted [Bennedith's] methodology. /…/ I don't read Swedish, so I'm unsure how to apportion credit for beautiful sentences, but they abound. /…/ Wolff has long been interested in male aggression and female sexuality, and in the diminishment of power that occurs when a man loses his ability to exert violence or a woman ages out of her capacity to seduce. /…/ But this novel is mostly concerned with the social category of the stranger. /…/ In a sly manner, they are strangers to the reader as well. /…/ Withholding these clues (…) is a moral intervention: Wolff wants us to know these people through their actions, not their diplomas or haircuts. It's also a clever way of forcing us to have an imagination."

"Wolff's spellbinding latest blends mystery and melodrama with a meditation on morality and the power of storytelling…Wolff poses fascinating questions about the nature of morality and attachment throughout the propulsive narrative, making for a triumph of ingenuity. Readers won't want this to end."

"Wolff simultaneously skewer[s] modern media, explore[s] complex and dynamic relationships, and demonstrate[s] a great deal of formal verve in the process."

"A daring, compelling, unusual novel."

"Thoughtful observations of the complex relationship between men and women that also work on a stylistic level."

"A well-written novel /…/ Wolff excels at subtle scenes that seemingly have nothing to do with the main thread of her story, but which end up being filled with significance."

"To read this Swedish super-talent is like sinking your teeth into a juicy steak after weeks of just bread. /…/ Wolff writes sharply about the carnal versus the spiritual, about gender struggles and power struggles. /…/ [She is] one of the most resilient authors that Sweden has to offer at the moment. Elegantly and cunningly, she sews all the parts together into a whole, but leaves a few threads hanging, because that's how life is. /…/ This is a real binge novel: intelligent, intense, and macabre, with suspense from first to last page."

"A wildly brutal and brilliant story. Carnality is action-packed. /…/ It's the craft and joy of storytelling that dominates and everything else is an unexpected bonus. /…/ The depiction brings to mind Hemingway's icebergs: both precise and potent. This novel is a good example of how one should never underestimate the power of good storytelling, because Lina Wolff does not like to make it easy for herself. With all the inferiority that fits into this novel, it takes a rock-solid author to pull it all off. Lina Wolff is one such author."

"Refreshingly original. /…/ Wolff's novel may sound wild, and on an ideological level it is, too. Nevertheless, the tight structure creates an interesting order in the chaos. /…/ These three voices are elegantly intertwined into a distinctive narrative wherein human morality is explored. Ethical dilemmas concerning infidelity, punishment and active euthanasia are brought to life through the characters' stories. /…/ An entertaining story with a gloomy message: the will is subject to the body."

"Burlesque confessions from Madrid. /…/ It is absolutely impossible to predict what will be waiting around the next corner. /…/ Carnality is a novel of high literary quality, written by a Swedish author with a Latin American temperament. She is a rarity in the Nordic author flora."

"A gem of a story! /…/ A fascinating journey on many levels. /…/ Carnality contains spirituality, infidelity, gender struggle and revenge. And with a touch of magical realism and a surprising cast, Wolff exquisitely propels the reader forward, page after page."

"There are many moments of suspense along the way, many riddles that are established, and most are intertwined in a rather unexpected way as this quite unique story unfolds. What strikes me during the reading is that Carnality is in fact something far more than a novel. /…/ I perceive Carnality as a kind of exploratory tool where the purpose is to dig out the most important moral problems from the overeaten visual culture we live in, but which does so by putting together a bunch of outer edge-examples that makes us think. And when you are there as an author, you're at a pretty skillful place."

"It only takes a few paragraphs to declare that Carnality is a novel by none other than Lina Wolff. It has less to do with the prose – as is often the case with easily identifiable authors – and more to do with the plot and characters, who are once again that breed of peculiar, odd. /…/ Carnality summarizes what after four books can be said to be Lina Wolff's typical prose style. It's often exactly that, meaty, and vulgar and violent. She appears so daring and conscious and deliberate, and pushes the boundaries until they almost snap. 'Almost', because for the most part they broke a long time ago. It's tight, tight – and fascinating. As before, she dives to the bottom, to the darkest, dirtiest, and carves out characters with more unsympathetic than sympathetic sides. Maybe that's how we all are? I ponder. At least it gives the effect that her texts never try to be right, to please the reader, and that is exactly why she convinces so strongly. Lina Wolff appears to be one of Sweden's currently most interesting – and highly original – authors."

"The expectations are high after the August prize and other awards poured in for Lina Wolff and her The Polyglot Lovers, translated into 17 languages. But the author is back in the same burlesque, satirical form, and works with such sharp twists that I from time to time forget to breathe. /…/ [Lina Wolff is] an author who has both the tools and capability to let the plot penetrate, bring significance, and open your heart."

"Anyone previously seduced by Lina Wolff's headstrong novels won't be disappointed with Carnality. Personally, I consider Wolff as one of Sweden's foremost narrators – funny yet profound, hysterical yet thoughtful, intelligent yet humble. /…/ Lina Wolff is simply an author who is immensely fun to read, while at the same time managing to touch upon things that I can't call anything less pompous than life's big, existential questions."

"Lina Wolff is a unique species in contemporary Swedish literature. She prefers to move outside of the country's border, in Italy or Spain, and as far from the currently dominant autofiction as can be imagined. /…/ [A] skillfully woven plot. /…/ Carnality is, in short, a multi-layered story with a lingering, not always pleasant, aftertaste that keeps the reader on their toes."

"Let me say it right away. Carnality is a fabulously funny, macabre and equally cerebral as it is sensually accessible novel, and it opens up like a sweaty rose in tropical heat. /…/ Literature's post-metoo novel has finally arrived; a novel that manages to make fun of both the patriarchy and feminism while soberly asking questions about atrocities and retaliation, life and death, euthanasia, diseases and disabilities. The fact that it is also written in an über-visual, honey-smooth style that almost eroticizes the act of reading is just the cherry on top. /…/ Carnality is and remains one of the most intelligent and skillful novels I have read in recent years."
Author

Lina Wolff

Published

2019

Genre

Pages

262

Reading material

Swedish edition

English edition

Rights sold

Denmark, Grif

Finland, Sammakko

Germany, Hoffman & Campe

Italy, Codice

Netherlands, Atlas Contact

Norway, Oktober

Sweden, Albert Bonniers

US, Other Press