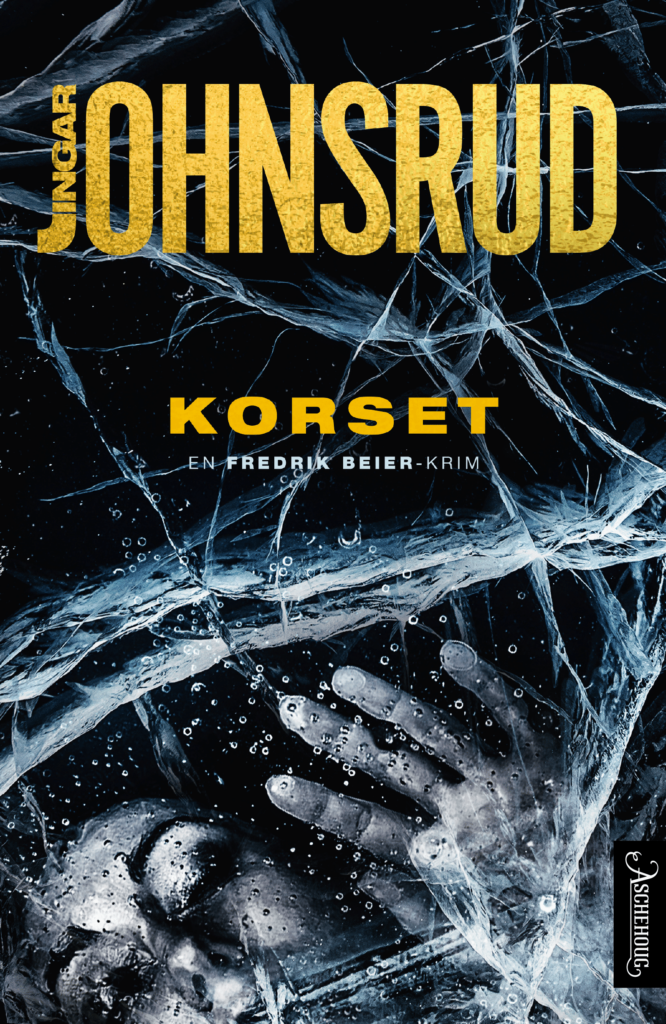 Korset
The Cross I Bear
Fredrik Beier #3
One of the government's most trusted men is found dead in a car wash in Oslo, shot in the groin and left to die. The TV reporter on the hunt for his secrets disappears just days later. But the reporter hadn't just been looking into the dead man's past – she'd been searching for information on Superintendent Fredrik Beier's father.
When the case gradually infiltrates Fredrik's own life and history, he has to ask himself who he can truly trust. Even his partner Kafa Iqbal seems to be hiding something. And the police has been infiltrated by a mole. As the truths Fredrik's taken for granted start to crumble, the dark contours of something long hidden finally see the light of day.
The Cross I Bear is the third installment in the internationally bestselling trilogy about Fredrik Beier and Kafa Iqbal.
Reviews
"[Ingar Johnsrud] pulls the reader along with him with his clever pen. The result is a novel full of lovely images, well-constructed sentences and suspense on multiple levels when Johnsrud, a veteran journalist, uses his writer's tools for something different. There's something Nesbø-esque over his plots, and yes, even over his writing. There's a momentum, and it's a page-turner all the way through. /…/ Here there be brutal monsters, elites that give the House of Cards gang a run for their money, and main characters who have their own lives on the side. /…/ And then it all ends in an insane crescendo in which nearly all is lost, for all."

"Ingar Johnsrud's writing is tight and he's an expert at building suspense. /…/ The many who enjoyed Those Who Follow and As We Fall should definitely make sure to catch the end in The Cross I Bear. "

"Ingar Johnsrud is a master of suspense /…/ With Those Who Follow, As We Fall and The Cross I Bear, Ingar Johnsrud has proven that he places among the elite of Norwegian suspense writers. /…/ The Cross I Bear is an outstanding thriller in its own right, [a novel] that has your nerves strung as tight as piano wire and outshines the majority of this year's publications. It's well worth bringing the book with you outdoors this summer. And if you haven't read Johnsrud's two earlier novels in the trilogy, you ought to bring those too. That will guarantee you a highly dramatic summer!"

"[A] thriller that never slows down /…/ The eloquent Johnsrud just gets better and better."

"In the swarm of new Norwegian crime authors, Ingar Johnsrud is in my opinion one of the very best. Already with his debut novel Those Who Follow in 2015, wherein we were introduced to the Oslo Police's Fredrik Beier, you could sense the masterfulness. An author who with great knowledge, an elegant pen, and ability to craft plots and suspense, swept the readers along with him. /…/ It's no wonder that the series about Fredrik Beier has been a hit also outside Norway's borders. In my opinion it's on a level with [the works of] Jo Nesbø himself. /…/ But above all, Ingar Johnsrud employs a vivid and colorful linguistic palate that's a rarity within the genre. The metaphors enrich the depictions, and the small, needle-sharp characteristics that he uses for the milieus and people elevate the novel to the highest spot on the winners' stand."

"Ingar Johnsrud has crafted a powerful and thought-provoking conspiracy drama. A show of strength from an author who leaves Nesbø in his wake within the suspense genre. /…/ In the space of a 526-page long chase through criminal labyrinths, the author succeeds in turning stone into gold, and oft-used props into suggestive and insightful prose. /…/ Johnsrud's plots have that extra something, much thanks to how he always cares for the human aspects therein."

"The Cross I Bear is a high-powered, excellent crime novel."

"You will lose sleep because of this high-class thriller. /…/ The Cross I Bear is the title of the third book about Fredrik Beier. The series is in other words over. And quite honestly? It saddens me. Partly because the trilogy is well-composed and thought-out, partly because the third and last book in the series is the best of three excellent novels. /…/ Here is the manuscript of a new blockbuster – something in the vein of The Jackal. /…/ [The Cross I Bear] is a terrific suspense novel. The price you will pay for reading it is losing sleep. The novel is too large to be read in a day, even if you want to. You will have to use the night as well. But it is worth it."

"Johnsrud succeeds in piecing together the plot's many conspiracy threads into a fast-paced story with unexpected twists and intelligent devices."

"Ingar Johnsrud is a delight when it comes to succinct prose and partly graphic language."
Author

Ingar Johnsrud

Published

2018

Genre

Pages

528

Reading material

Norwegian edition

Rights sold

Bulgaria, Colibri

Czech Republic, Host

Denmark, Gyldendal

Estonia, Varrak

Finland, Like

France, Robert Laffont

Germany, Blanvalet

Greece, Patakis

Hungary, General Press

Italy, Einaudi

Lithuania, Alma littera

Netherlands, Meulenhoff Boekerij

Norway, Aschehoug

Poland, Otwarte

Russia, AST

Slovakia, Premedia

Sweden, Albert Bonniers