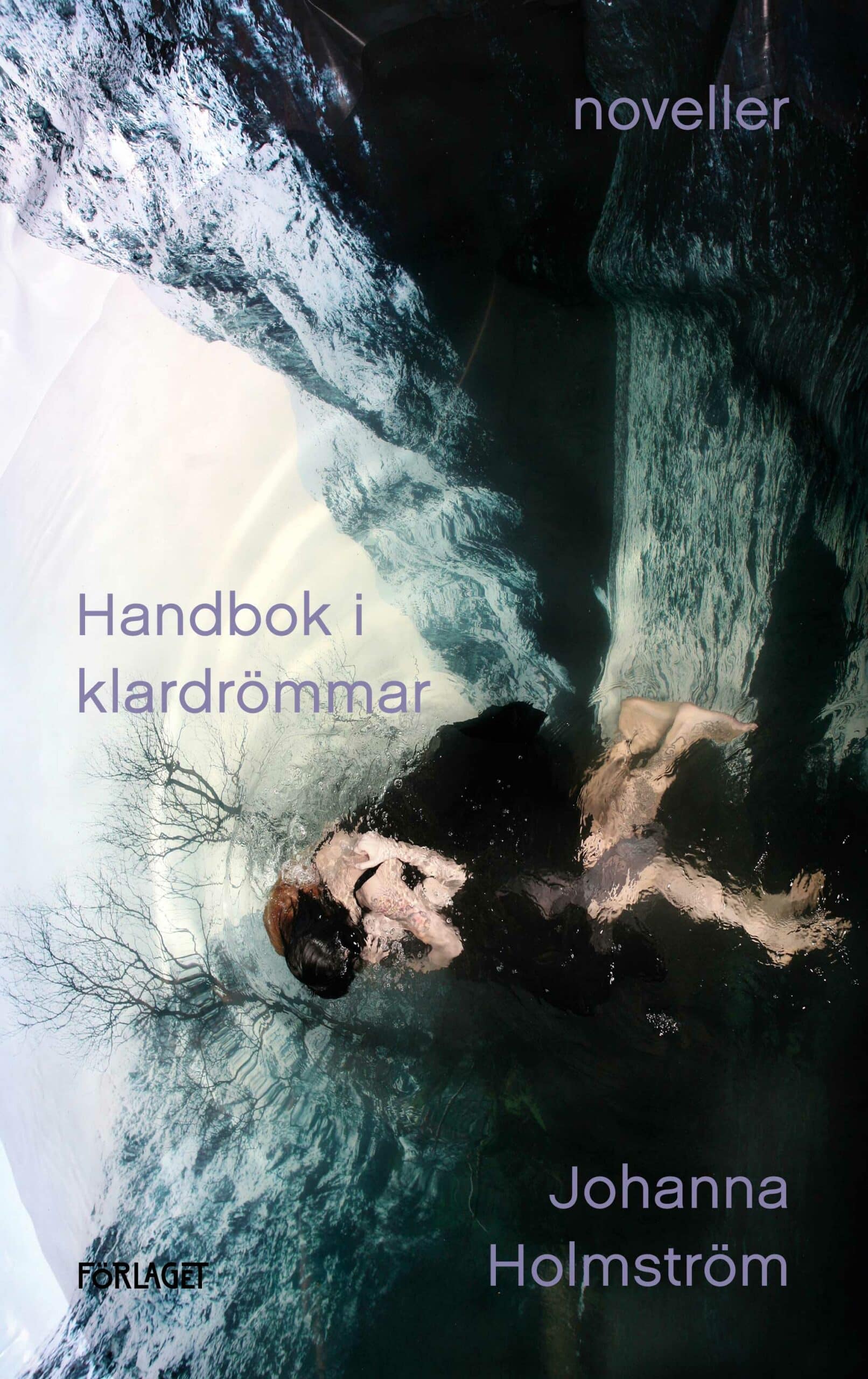 Handbok i klardrömmar
Lucid Dreams: A User's Manual
There is something disturbing lurking in the periphery in Johanna Holmström's short stories. Silja hides a morbid secret in her freezer, Desiré secretly wishes that she would turn into a jellyfish and Julia arrives at Barnträdgården when the last birds fall from the sky.
The human destinies are skillfully intertwined. Time ticks relentlessly. Finland is on the brink of societal change, climate crises and pandemics in the 21st century – but in the 22nd century, artificial intelligence has almost taken over and built artificial cities to protect humanity. Man's capacity for goodness is sadly limited – new life forms may cope better.
Johanna Holmström's Lucid Dreams: A User's Manual is a collection of short stories about fear, human relationships, evil and the surprising love that leads you to the light.
Reviews
"Johanna Holmström has written a brilliant collection where all of the short stories keep the same high level."

"It is a linguistic experience. The ten short stories in Lucid Dreams: A User's Manual share a common atmosphere but twist the perspectives and let the language follow. Children think in another language than adults, and with adults, language and life affect each other. And always these threats, threats of violence and threats that extend over time. A fascinating collection of stories."

"Johanna Holmström is a superb storyteller. In the new book "Lucid Dreams: A User's Manual" she combines her true showpieces: the short story genre and the dark sides of humanity. The result is good. Perhaps even too good. /…/ Short stories are a genre that separates the wheat from the chaff when it comes to narrative techniques and Holmström takes the chance to excel. All ten short stories in the collection stand in their own right, while at the same time forming an artfully woven entirety with an impressive scope. /…/ The combination of realistic, historically founded evil and unsettling futuristic vision brings Margaret Atwood to mind. The perspicaciousness in Holmström's lucid dreams is perhaps even more merciless than the one Atwood demonstrates in "The Handmaid's Tale"."

"Holmström uses various narrative traditions, with features of both brutal social realism, modern ghost romance and dystopian science fiction, and whilst reading one can wildly make associations to the multi-layered motifs of E.T.A. Hoffmann, Franz Kafka, Ellen Mattson or Kazuo Ishiguro. /…/ With stylistic assurance, suggestiveness and with infallible intelligence, Holmström accentuates engaging and frightening images of man's fragile civilization, where life is slowly emptied of meaning and redefines itself in the blindly self-fulfilling forces of artificial intelligence."

"Lucid Dreams: A User's Manual is an awfully good book. /…/ Johanna Holmström's third collection of short stories proves that she is a master in the field. Each story has its own life, its own storyline, but also gives new life to the following story which takes off where the previous one ended. Or when the subsidiary character becomes the main character in the next story. Holmström joins the ranks of the great horror novelists: E.T.A. Hoffman, Edgar Allan Poe, Mary Shelley, H.P. Lovecraft and Roald Dahl."
Author

Johanna Holmström

Published

2022

Genre

Pages

300

Reading material

Swedish edition

English sample

Rights sold

Finland, Otava (Finnish)

Finland, Förlaget (Swedish)

Sweden, Albert Bonniers Förlag