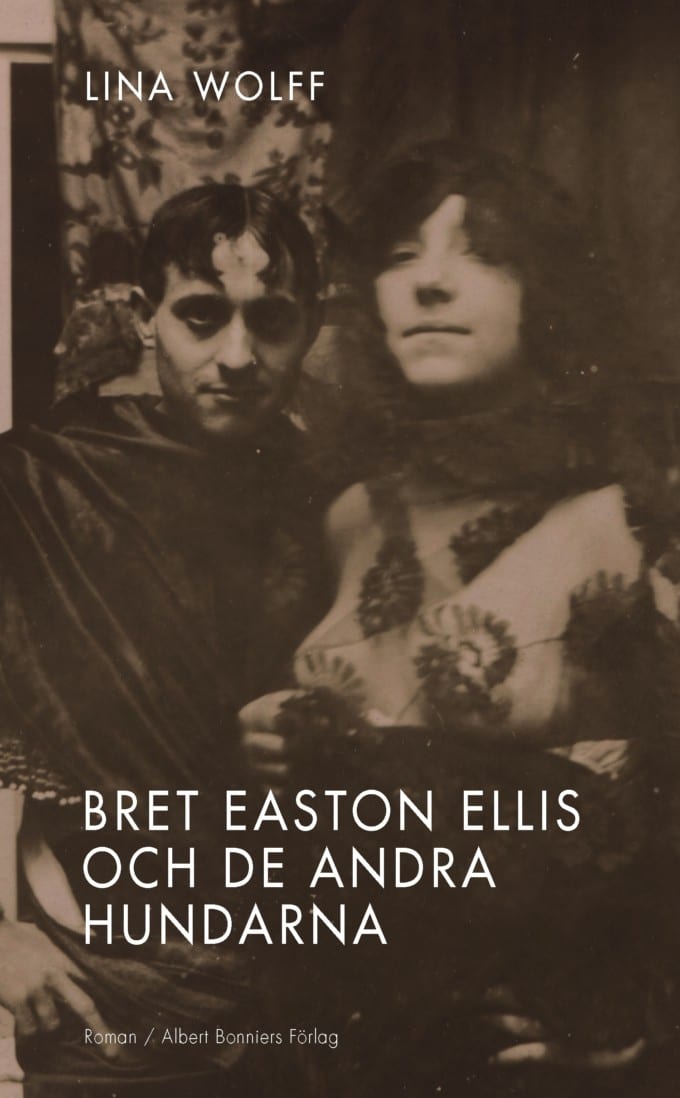 Bret Easton Ellis och de andra hundarna
Bret Easton Ellis and the Other Dogs
At a run-down brothel in Caudal, Spain, the prostitutes collect stray dogs. Each is named after a famous male writer: Dante, Chaucer, Bret Easton Ellis. Whenever a john leaves a bruise, the dogs are fed rotten meat.
To the east, in Barcelona, a level-headed teenage girl is tracing the peculiarities of her life back to one woman: Alba Cambó, writer of violent short stories, who left Caudal as a girl and never looked back.
Mordantly funny, drily sensual, and written with a staggering lightness of touch, the debut novel of Swedish sensation Lina Wolff is a black and Bolaño-esque take on the limitations of love in a dog-eat-dog world.
Reviews
"Oddly compelling /…/ a European postmodern novel steeped in alienation and ennui."

"The author demonstrates a marvellous command of language and creates characters with real depth, lending the book a sensual vibe and an acerbic wit that force its emotional truths to rise above the grunge of its hard-boiled setting. A poetic, unsentimental drama that offers a meditation on love in all its disparate forms."

"Wolff's prose has a quality of "otherness" entirely in keeping with the surreal atmosphere of the novel. This strange, provocative debut sits well alongside the work of Roxane Gay, Katherine Angel, Maggie Nelson, Zoe Pilger and Miranda July /…/ a cool, clever and fierce addition to the canon of modern feminist literature."

"A filmic offering /…/ channelling the spirit of Pedro Almodóvar. A thoroughly invigorating novel."

"Bret Easton Ellis and the Other Dogs, a debut novel that has already turned Sweden's Lina Wolff into a literary sensation. "

"Exciting, dark and grotesque…about domination, romance, perversion and power…A funny novel, teeming, always unexpected and at times gorgeous in its melancholy. "

"The novel reads like a satirical production of David Lynch and Luis Bunuel. "

"Singular and whimsical characters who capture the grotesque of this world. "

"I would have liked to have devoted the entire review to quoting sentences and paragraphs from the novel – it is almost as if that were the only way of adequately conveying the gravity, depth and lightness of Lina Wolff's prose /…/ her distinctive but also natural way of piecing together the novel's disparate parts into a shimmering whole. "
Author

Lina Wolff

Published

2012

Genre

Pages

285

Reading material

Swedish edition

English edition

Rights sold

France, Gallimard

Germany, Hoffman & Campe

Sweden, Albert Bonniers

UK, And Other Stories