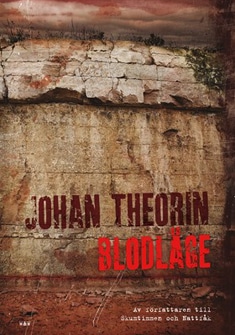 Blodläge
The Quarry
The Öland Series #3
Spring has come to Öland. Recently returned from the retirement home, Gerlof is eager to spend what may very well be his last spring at home in his cottage close to the quarry. However, Gerlof's peace is unexpectedly disturbed; first by the rediscovery of his late wife's hidden diaries, then by the appearance of an old man claiming that he's being hunted.
It appears someone has been waiting for the day that old secrets reemerge under the returning sun. The more Gerlof gets involved in the mystery, the more he realizes that all is not what it seems. And that the quarry can be a very dangerous place.
In The Quarry, Johan Theorin explores the history, myths and legends of Öland alongside the island's present. The Quarry is the third installment in the Öland Quartet.
Reviews
"The latest Swedish sensation"

"Theorin has crafted a unique universe of people caught in various stages of being shipwrecked, and the world of elves that in its own way might unite them all. Herein it's as much the forgotten folklore as the modern day villains that create the impetus"

"A fascinating book that holds the reader's full attention till the last page"

"[Johan Theorin is] a virtuoso of a suspense novel"

"An unusual novelist who distinguishes himself with each of his books from the other authors of conventional crime novels"

"The book comes alive due to its dark, almost poetic language. One has to read some sentences twice, they're so stunning"

"Johan Theorin's thriller is so cold and desolate that one can't help but shiver"
Author

Johan Theorin

Published

2010

Genre

Pages

407

Reading material

Swedish edition

English edition

Rights sold

Czech Republic, Moba

Denmark, Modtryk

Finland, Tammi

France, Albin Michel

Germany, Piper

Japan, Hayakawa

Korea, Munhakdongne

Netherlands, De Geus

Norway, Gyldendal

Poland, Czarne

Slovakia, Marencin

Spain, Mondadori (World Spanish)

Sweden, Wahlström & Widstrand

UK, Transworld