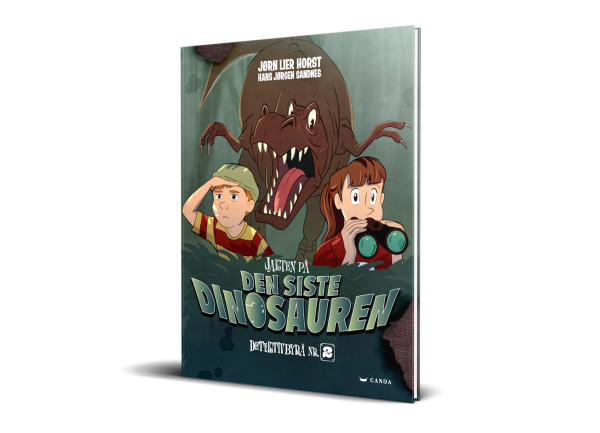 'The Search for the Last Dinosaur' published in Norway
Grandpa Franz has brought Tiril, Oliver and Ocho on a secret expedition to a forgotten valley where dinosaurs once roamed the plains, millions of years ago. Out of the old bones retrieved from the valley, ten dinosaur skeletal-figures were once made, all decorated with gemstones. Through many years' worth of research and pursuit, professor Burum has managed to find nine out of the ten valuable figures. Grandpa Franz and Detective Agency Nr. 2's mission is now to follow in the professor's footsteps and find the last dinosaur. Join in the search by finding tracks, solving codes and following the clues. Keep your eyes open. The solution is hidden in the text and images – and on the next page.
The Search for the Last Dinosaur is the sixth activity book in the Detective Agency No. 2 series.