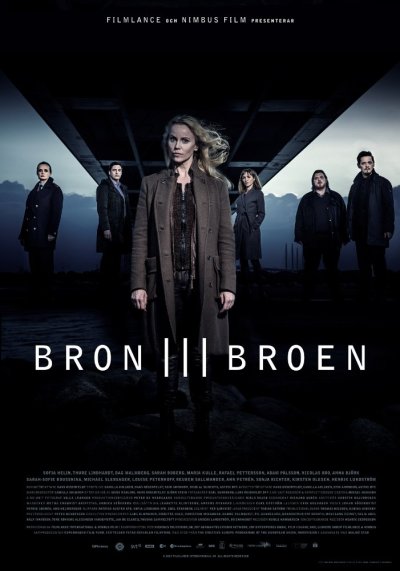 Bron/Broen
- 2011
The Bridge
When a body is found on the bridge between Denmark and Sweden, right on the border, Danish inspector Martin Rohde and Swedish Saga Norén have to share jurisdiction and work together to find the killer.
The show has aired in more than 170 countries and also been successfully remade into a US version, The Bridge (2013-2014), as well as a British/French version, The Tunnel (2013). The Bridge was nominated for the Bafta TV Award in 2013 as well as the Robert Award 'Best TV Drama' for both 2014 and 2016. Written and created by Hans Rosenfeldt. Produced by Filmlance International/Nimbus Film Productions.
For more information on IMDb, please click here.
Writer, Creator

Hans Rosenfeldt

Release date

2011 - 2018

Genre

Format