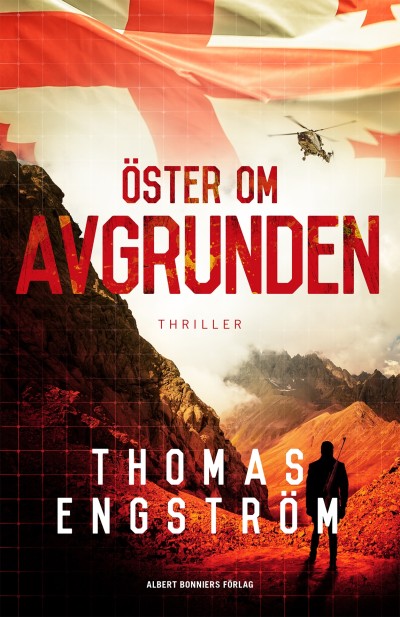 Öster om avgrunden
East of the Abyss
Ludwig Licht Quartet #4
Tbilisi, July 2016. Pauline Hollister has secrets, dark ones. The businesswoman turns to Ludwig Licht, now working for the security company EXPLCO's Georgian branch. But before she can tell him everything she knows, Pauline disappears.
Meanwhile, the Caucasian republic is fraying at the seams due to a series of terror attacks in the capital. In the North, Russia's presence looms greater than ever. What was it Pauline wanted to tell Licht – what has she set in motion? Ludwig is soon facing his most dangerous, not to mention ruthless, opponent to date: a man he used to know as his superior in the Stasi.
East of the Abyss is the fourth and final installment in Thomas Engström's award-winning series about Ludwig Licht, former Stasi agent and star CIA spy in the DDR turned freelancing problem solver.
Reviews
"In this fourth and final installment, his writing is at its best. Engström's hard-boiled, sarcastic and intellectual style (think Raymond Chandler) works perfectly for the comments about Tbilisi, the city without a chance and with all the possibilities, caught in the middle between East and West, Christianity and Islam, life and death."

"The real merit, and it's significant, is that [Engström] gives us portraits that make the boiling freeze to ice: "You thought you could use a thoroughbred psycho, a mistake that people have done in all times.""

"As in earlier novels, Engström is also in the final installment skilled at crafting fast-paced and entertaining suspense that he balances with a willful and depictive prose and a great sense of environment."

"The dialogues are made for a hard-boiled film where the masculine vocabulary is speed-driven and laconic."

"All four novels in the Ludwig Licht series have been superbly well-written, but this one I think I appreciate the most. /…/ I so enjoy Thomas Engström's choice of words and the subtle comments Ludwig Licht delivers. The fact that there's so much humor appeals to me very much. "

"East of the Abyss is a beautiful conclusion /…/ Engström's authorship is reminiscent of the sophisticated classics of the Cold War era."

"The feeling of being present is strong and with it half the victory is won already, but [the novel] is also a genuine thriller."
Author

Thomas Engström

Published

2017

Genre

Pages

376

Reading material

Swedish edition

Rights sold

Germany, C. Bertelsmann

Netherlands, Ambo Anthos

Poland, Sonia Draga

Sweden, Albert Bonniers