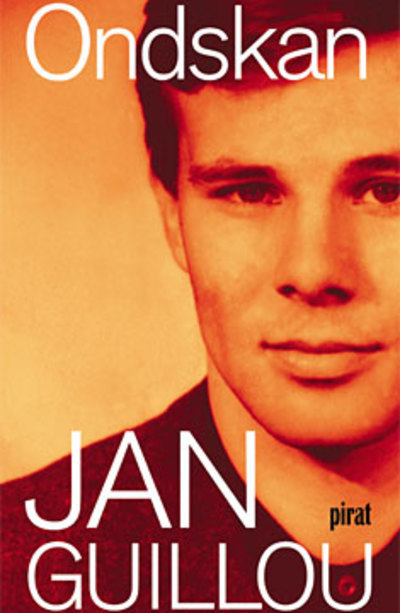 Evil is based on Jan Guillou's own adolescence. His alter ego, Erik, is expelled from school for fighting, and he ends up in a boarding school far away from the capital. There, he hopes to break the circle of violence he has been brought up in, and start something new. Instead, he learns that the evil, exercised by his sadistic father at home, also takes on other shapes. He realises that his childhood and adolescence not only turned him into who he is, but that it has also provided him with the necessary knowledge needed to, once and for all, come to terms with the evil he wants to leave behind…
Evil is one of the most sold novels ever published in Sweden. It is estimated that one in four Swedes has read Evil.
Jan Guillou has received several awards for Evil, among them the Prix France Culture 1990 for 'Best Foreign Novel Of The Year'.
Evil has been turned into a theatre play in Sweden, France and Finland.
The film based on Evil, directed by Mikael Håfström, became a major blockbuster. Almost one million Swedes saw it in the cinemas during it's opening months. The film was awarded the 2003 EuropaCinema FIPRESCI Award for 'Best Film' (Evil) and 'Best Main Role' (Andreas Wilson) at the Viareggio XX International Film Festival in Italy as well as with Guldbaggen 2004 for 'Best Swedish Film of the Year'. In addition it was nominated for an Academy Award© for 'Best Foreign Languge Film' in 2004.
Reviews
"Fortunately this book is finally translated into German. I've never read something more trenchant about violence. And never something better."

"Finally in German. Almost insufferably good."

"A haunting novel for young adults!"

"A political didactic play."

"Brilliant, for everybody."

"A book that you keep in mind for a long time."

"This is one of the books you finish in one read."
Author

Jan Guillou

Published

1981

Genre

Pages

283

Reading material

English partial

French edition

German edition

Italian edition

Swedish edition

Rights sold

Brazil, Record

Catalonia, La Campana

Denmark, Modtryk

Estonia, Avita

Finland, WSOY

France, Agone

Georgia, MTP

Germany, Carl Hanser

Greece, Oxy

Hungary, Animus

Iceland, Fjölvi

Italy, Corbaccio

Japan, Fusosha

Korea, Viche

Lithuania, Gimtasis Zodis

Netherlands, De Fontein

Norway, Cappelen Damm

Poland, W.A.B.

Romania, Litera

Russia, AST

Slovenia, Didakta

Sweden, Piratförlaget

Film rights sold

Sweden, Moviola Film & Televison and Nordisk Film