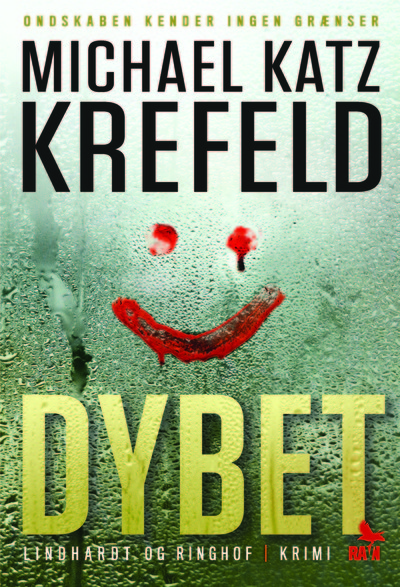 Private Investigator Ravn is given his most horrific case to date when a client asks him to find an old friend from school. The two haven't been in touch for over twenty years, but Ravn's new client suspects his friend of being the perpetrator behind the series of animalistic attacks on women that's been shaking Copenhagen. The attacks are all too reminiscent of the crime the client and his friend committed against a little girl back in 1993, a crime that ended in death.
Since their release from juvenile detention, the two men have joined the police's witness protection program – without it, they would have been persecuted and hunted down by society and the girl's family. But their new secret identities also make them impossible to find. When yet another woman is attacked and this time killed, Ravn begins the hunt for the killer. A murderer who could be anybody, and strike at any time. It isn't long till Ravn is forced to question whether he really knows his client's true identity – and motive.
The Deep is the fourth installment in Michael Katz Krefeld's bestselling series about the former detective Ravn. A novel that touches on our most visceral fears as it depicts the breakneck manhunt for a killer, The Deep is Michael Katz Krefeld's most harrowing novel yet.
Reviews
"The Deep is a cocktail of Danish coziness and a nightmarish hunt for a serial killer. /.../ The Deep takes ahold of you, raptly and sharply. With a serial killer intrigue certainly not for the faint of heart or afraid of blood."

"The Deep grabs ahold of you amazingly fast and sharply. Its serial killer plot is most definitely not for the weak of heart or those afraid of blood."

"It isn't without reason that Michael Katz Krefeld's crime fiction series about Ravn has become an internationally bestselling one. /…/ Krefeld knows how to craft realistic characters, a thought-out plot and a suitable dramatic arch. /…/ The Deep is a solid and gruesome crime fiction story in the traditional sense, but also a novel about betrayal. By parents, custodians, and society"

"With The Deep Michael Katz Krefeld delivers one of this autumn's most electrifying crime fiction titles."

"Krefeld knows how to craft suspense, excitement and drama that will have you in an iron grip."

"A nerve-racking and terribly well-written reunion with Ravn. In the fourth volume about the former detective, the author truly lives up to the title of Denmark's favorite author. /…/ The suspense and plot are both first-rate, and the outer skeleton of the book – a steadfast and sympathetic private investigator with a traumatic past – evokes pleasant memories of a number of reminiscent crime fiction works, particularly American ones and our own Jussi Adler Olsen's. You'll have to search far and wide for better entertainment. /…/ Krefeld again delivers an in all ways brilliant and very convincing work, and it's fitting that the plot itself has been stepped up yet another notch. The depiction of the two boys and their tragic background, which in Morten's case has utterly ruined adult his life, is captivating and tough reading, and gives the suspenseful story depth and believability."

"A crime novel so frightening I've preferred reading it during the afternoon, before it got too dark. /…/ A couple of months ago [Krefeld] was crowned "Denmark's Favorite Author" in a readers' vote, thereby earning the 2016 Martha Award. Definitely deservedly so. Katz Krefeld, who actually has a past as a TV-writer, writes wonderfully. There are no linguistic spasms or unbelievable characters in his novels."
Author

Michael Katz Krefeld

Published

2016

Genre

Pages

408

Reading material

Danish edition

Rights sold

Denmark, Lindhardt og Ringhof

Finland, Like

Lithuania, Kitos Knygos