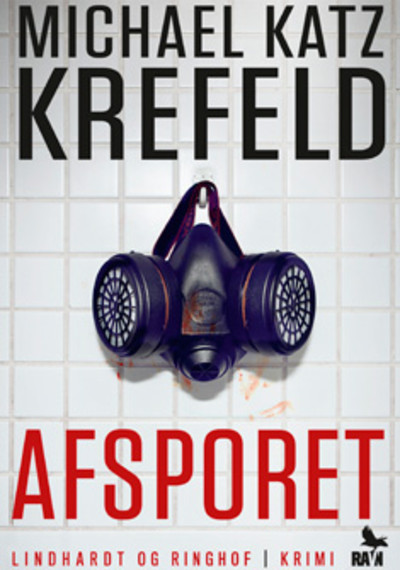 Detective Thomas Ravnsholdt, "Ravn" to friends and colleagues, has been suspended from the police force since the breakdown he suffered after the murder of his girlfriend, Eva. Full of self-reproach over Eva's death, Ravn tries to dull his pain with alcohol binges on his old boat in the Christianshavn Canal in central Copenhagen. He's abruptly yanked out of his drunken despair when a close friend comes to ask for his help in finding a young woman, missing since a few years back.
The search for the disappeared girl forces Ravn back to his old workplace – although now as a private investigator – and down into the seedy underbelly of Copenhagen. Everything indicates that the girl has been sold to notorious trafficker Gusto Slavros, who has a network of brothels all around Europe. But the leads also point towards Stockholm's notorious criminal world. Ravn takes off on a dangerous journey, racing against time as he tries to find out if the girl is still alive. But in his way stands the serial killer who has ravaged Stockholm for years, a sadist who arranges his victims – all young prostitutes – like terrifying statutes on the city's garbage dumps, and who is now setting his sights on his next victim...
Derailed is the first installment in the internationally bestselling series about the skilled but haunted private investigator Ravn.
Reviews
"Unusual protagonist and well-composed action. The new crime series from one of Denmark's best suspense writers is a very pleasant and suspenseful acquaintance. /.../ Again, Krefeld delivers an all-out superior and very convincing piece of work. /.../ Danish crime fiction at it's best."

"Efficient and hardboiled."

"A tight plot crafted with high-voltage /…/ Just like a true bestseller should be. /…/ Derailed is like an incendiary flame, which gives the readers heated, sleepless nights."

"A story that maintains the suspense all the way - not least thanks to a well-composed cast of characters; from Ravn's urban village setting by the Christianshavn Canal to the Eastern European gangsters, the abused women, and a few finely drawn cop colleagues in the periphery. Language and intrigue are successfully tightened up, giving the story energy, presence and nerve. /.../ This may well become a really good series."

"Ravn is a truly delightful acquaintance that there is a good reason to follow. With Derailed Katz Krefeld shows that he is still in the league he landed in last year when he received the Danish Crime Academy's award for the Best Crime Novel of the Year: Among the best."

"Michael Katz Krefeld tackles familiar themes, but he gives them his distinctive, rather foul colors. The protagonist, Ravn, is psychologically exciting, and he will without doubt be able to maintain the interest for several more volumes."

"Frightens enough for several sleepless nights /.../ Ravn is an acquaintance one wants to know more about."

"The adrenaline boils all the way through… The suspense hits the red zone. The author has a relentless and firm grip on his reader. /…/ Come on, Krefeld, many of us are excitedly awaiting [the next installment]."

"Paints the picture of the derailed world of people, values and institutions with an exceptional care for the attraction of the crime plot, dynamism of the action and clarity and vividness of the narrative. Consequently the writer joins the ranks of those whose subsequent books we are impatiently waiting for."

"Book of the day! A convincing thriller for those who love the Scandinavian crime genre"
Author

Michael Katz Krefeld

Published

2013

Genre

Pages

322

Reading material

Danish edition

English translation

Rights sold

Brazil, Bertrand

Czech Republic, Paseka

Denmark, Lindhardt og Ringhof

Estonia, Varrak

Finland, Like

France, Actes Sud

Germany, Goldmann

Greece, Psichogios

Italy, Einaudi

Japan, Hayakawa

Lithuania, Kitos Knygos

Netherlands, Prometheus

Norway, Vigmostad & Bjørke

Poland, Literackie

Russia, Inostranka

Slovakia, Ikar

Slovenia, Ucila

Turkey, Marti